The Music of
Sören Jensen
News / 2005
December 2005
Howler presents new album; Trinity 45. This world having spent too much time with H, that three-headed god of destruction was most likely the beginning of the end. Complete mp3s available for download.
November 2005
So, new album with Howler is imminent.
Aktion Atopos is the latest addition to my repertoire of projects, noise and disorientation achieved together with Herr Klaminder. We played live in June, are currently recording a couple of songs - including a cover of What is Love that will be released on a compilation further on - and expect to enter the stage again early next year.
There's plenty of new Interact material as well, but really, I don't know where to put it… Stay tuned, and hopefully a solution will crash down from above and hit me in the head - although not hard enough to make me dress in bright colours.
May 2005
As you might understand, my brothers death have made things come around a bit slow for me lately. But some news are due…
I've been getting reports on the Severe Illusion remix I made being played on radio and in clubs all over the world, that's nice. Even nicer was this review, found at Chain D.L.K.;
"Also outstanding and maybe one of the best tracks I have ever heard from this swedish duo is 'Massive Democratic Maintenance (Remix by Soren Jensen)' by Severe Illusion. This track combines monotonous bass lines with distorted rhythms, a cool amount of voice samples and a strong disturbed vocal performance. It doesn't follow any similar line and has surprising ideas and noises, great done here."
(By the way, my first name is Sören, not Soren...)
Another four tracks made with Interact, I'm currently trying to find a place to put them as it appears that vitaminic.se is no longer available. While waiting, older material can be downloaded from vitaminic.com.
Also, I've started working on new material within the Howler area of unmusic. The new workings include a friend of mine, Herr Klaminder, mainly on vocals (or equivalent…) - if this material is going to be marketed as Howler or under yet another name, remains to be seen. Always expect the worst!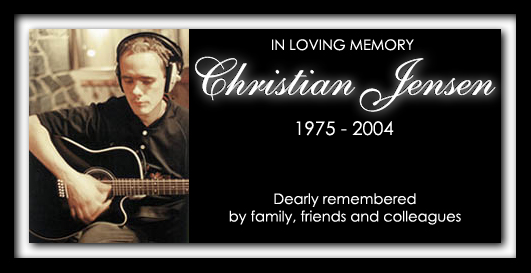 Latest releases

Howler — Fragments .1
2022 — 9 tracks
Buy

Howler — Insurgence
2022 — 6 tracks
Buy

Howler — Ukraina
2022 — Compilation
Buy

Howler — Libertine/Encounters
2021 — 2 tracks

Howler — Incursion
2021 — 11 tracks
Buy

Howler — Zusammenkunft II
2020 — Compilation
Buy
Recent uploads

L. C. D. P. F. — Live Borås
1994 — 6 tracks
Download

Body Dismporhys — Amputate
2001 — 6 tracks
Download

Emetic — Mortal Supply
1989 — 12 tracks
Download

Emetic — Lobotomized
1991 — 12 tracks
Download