The Music of
Sören Jensen
News / 2017
21 December 2017
Christmas greetings.
22 June 2017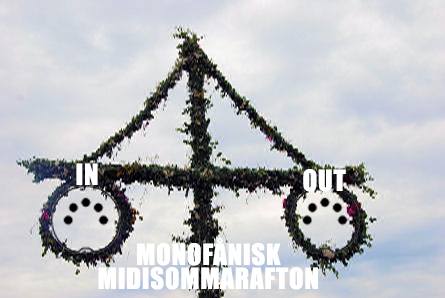 Finally, it is time for the yearly Monofånarna plays too long at Haket event.
This year we celebrate midisummer, which occurs the thursday immediately before midsummer. Expect some hours of improvised music about small frogs and schnapps. Haket provides the mandatory wetness of a Swedish midsummer (although, please keep our machinery dry).
8 January 2017
And here is Asfalt, first time in Swedish for a very long time.
6 January 2017
Some new songs coming up with Interact. First, here is Bleed.
Latest releases

Howler — Fragments .1
2022 — 9 tracks
Buy

Howler — Insurgence
2022 — 6 tracks
Buy

Howler — Ukraina
2022 — Compilation
Buy

Howler — Libertine/Encounters
2021 — 2 tracks

Howler — Incursion
2021 — 11 tracks
Buy

Howler — Zusammenkunft II
2020 — Compilation
Buy
Recent uploads

L. C. D. P. F. — Live Borås
1994 — 6 tracks
Download

Body Dismporhys — Amputate
2001 — 6 tracks
Download

Emetic — Mortal Supply
1989 — 12 tracks
Download

Emetic — Lobotomized
1991 — 12 tracks
Download